VO IMAGES FROM THE
CZECH REPUBLIC

Vladimir Zlinsky, M.D.; Czech Republic
(Posted June 1, 2001)
The following series of high quality video otoscopic images has been graciously contributed by Vladimir Zlinsky, M.D., from his ORL consulting room in the Czech Republic.
Dr. Zlinsky shares some information about his video otoscopic instrumentation and technique:
"Images were obtained with a video otoscopy system from Wolf/Germany which connected to videograbber Miro Video Studio DC 10 Plus. Videosystem is composed of a rigid endoscopy instrument, length 11cm, width 2.7mm, angle 25 degrees, lens with C-mount connection to analog micro-head camera. Outputs from camera lead to Mitsubishi monitor and to videograbber. Light source is Wolf 150W.

"It is necessary to set white balance precisely. I am processing captured images with software from GIMP or IrfanView. This is my method, how these images are made: I must adjust original captured images with the following functions from these programs: resize, decrease size, sharpen. color contrast, brightness..."
Roy F. Sullivan, Ph.D.
Editor, Video Otoscopy Forum
June 1, 2001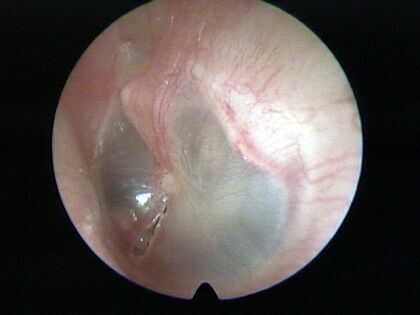 Traumatic perforation, AS, posterior inferior quadrant. F., blow to face from husband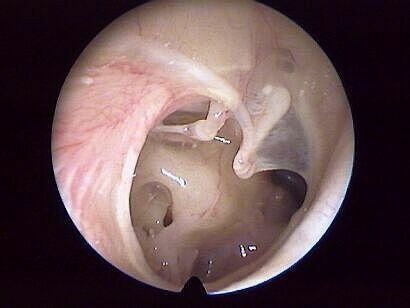 Subtotal perforation of the tympanic membrane, AD

Glue ear (1), AS [adhesive otitis media]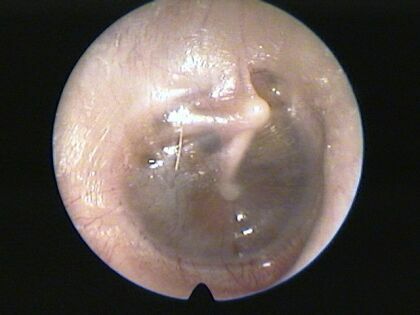 Glue ear (2), AD [adhesive otitis media]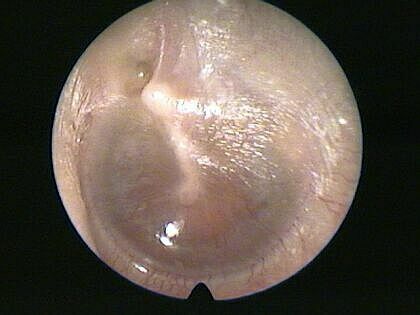 Glue ear (3), AS [adhesive otitis media]

Cholesteatoma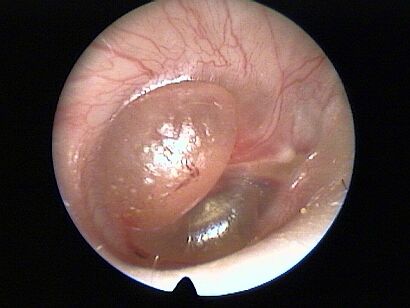 Otitis media, acute,(1) AD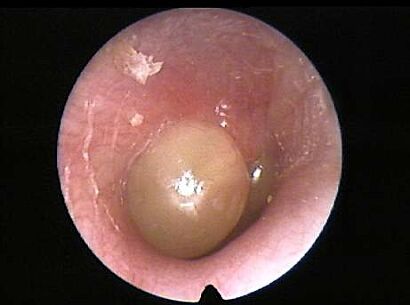 Otitis media, acute (2), AD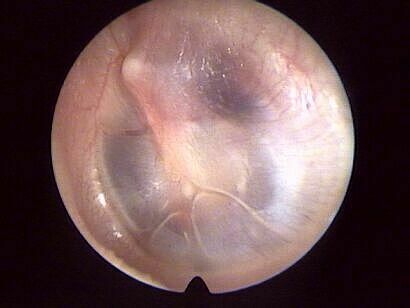 otitis media acute, in regression (1), AS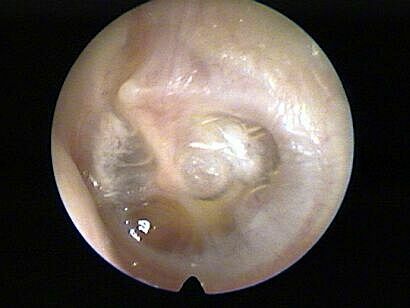 otitis media acute, in regression (2), AS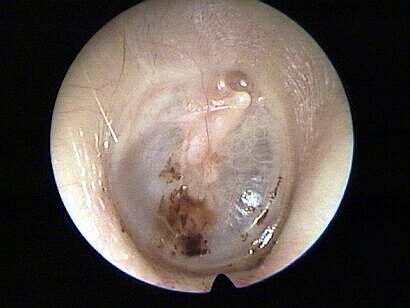 otitis media, secretory (1), AD

otitis media, secretory (2), AS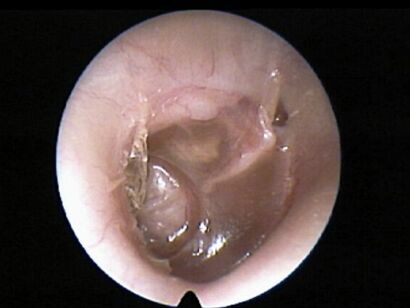 otitis media, secretory (3), AD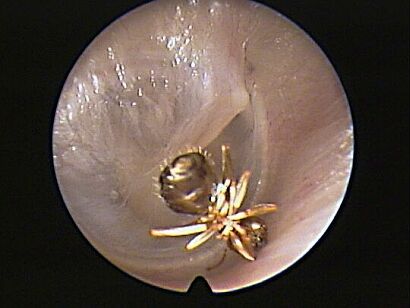 insect (ant) in external auditory meatus, AD
---
Cases contributed by Vladimir Zlinsky, M.D.,
Czech Republic

posted June 1, 2001
---