THE AURICLE: PINNA / CONCHA
Roy F. Sullivan, Ph.D.
---
---
Figure 1 (49k) presents a drawing of a left, adult male auricle with distinctive surface features identified using BNA (Basle Nomina Anatomica), i.e. Latin, terminology. A Video Oto-Macrograph (VOM) of an adult male pinna is shown in Figure 2 (41k) with the same features labeled in the standard hybrid English/Latin nomenclature.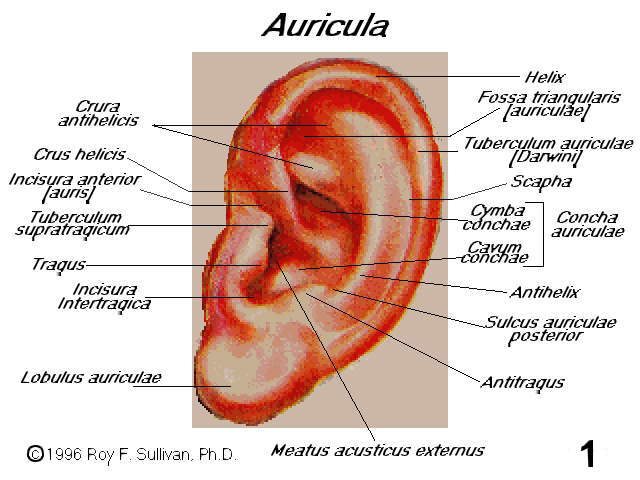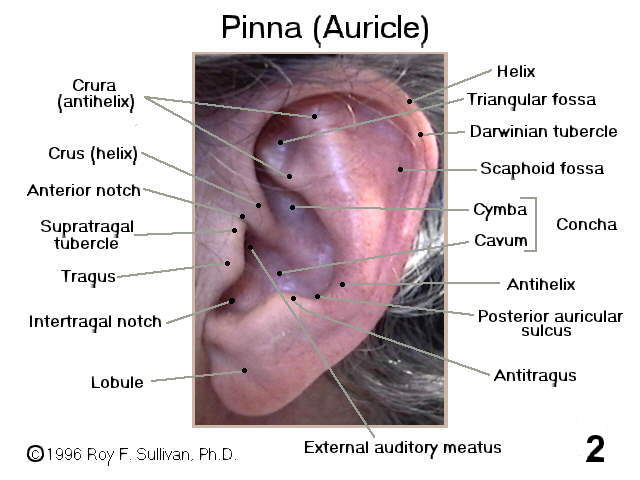 Figure 3 (40k) presents a dissected, left auricular cartilage in lateral view. The notches in the cartilage render it less susceptible to injury from displacement, compression or tension.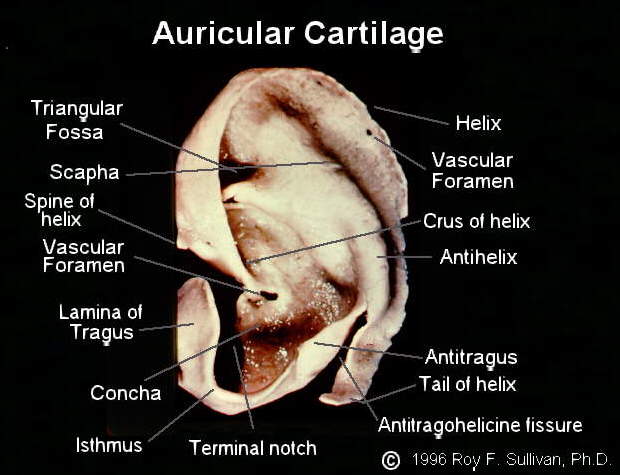 Figure 4 (33k)demonstrates the location (4B) of the auricular cartilage (4C) within the pinna (4A). The cartilage illustrated in figure 3 has been graphically morphed to conform to the pinna in figure 2. Note the absence of cartilage in the lobule.